Himalayan Lawyers & Associates
HL&A offers wide variety of high-quality services, addressing our clients' requirement and working towards a problem solving goal. With the team's professional excellence, innovation, devotion, leadership, expertise and experience, HL&A has been able to build and maintain long term relationships with its clients and National and International legal fraternity.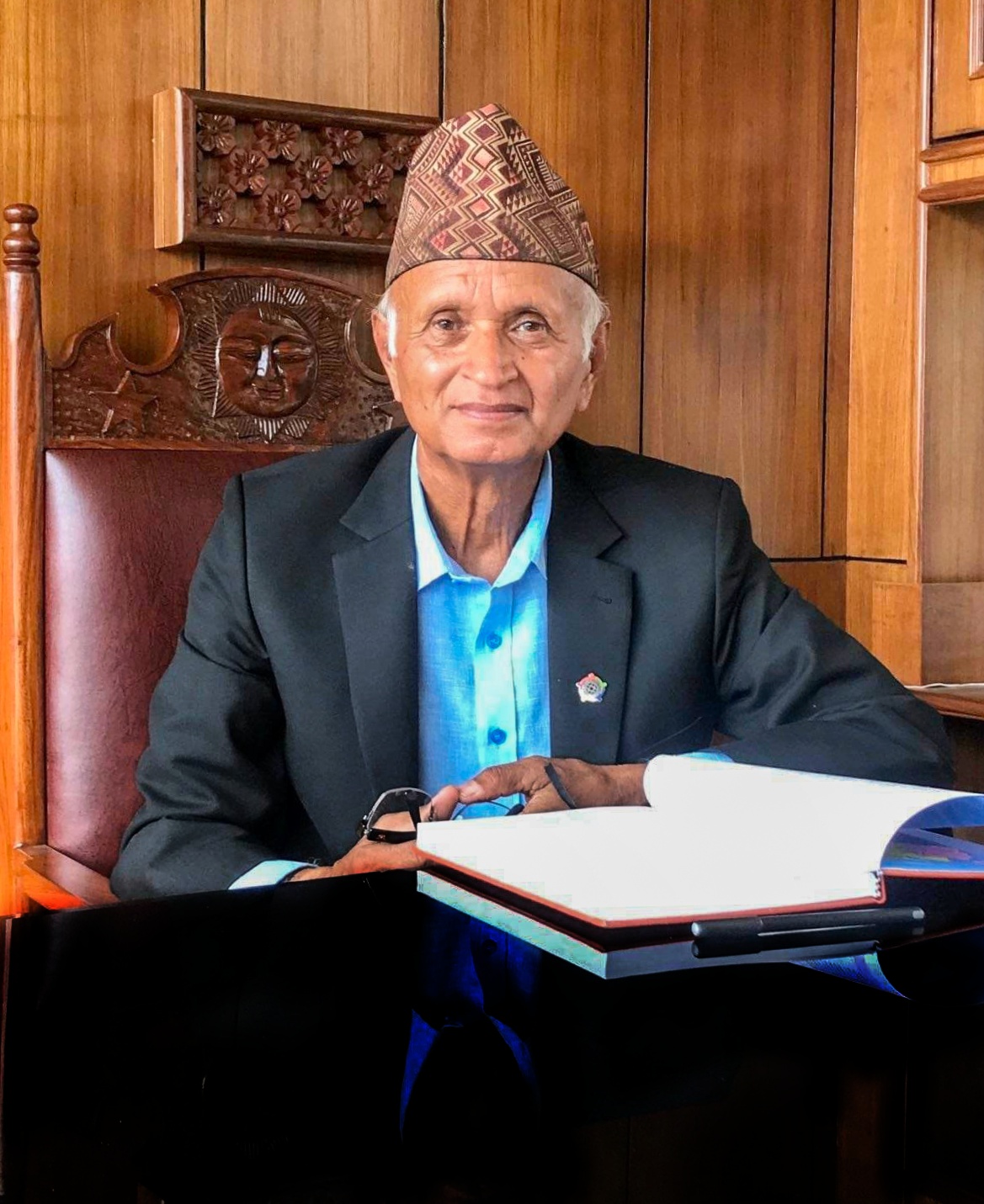 Egestas gravida amet sit mi viverra mauris pellentesque nec amet dictum suspendisse amet augue morbi fusce nisl cursus ut a libero, amet egestas ultrices sapien urna pellentesque pulvinar aliquam accumsan massa ut ac ipsum, penatibus in sed sapien turpis sit vitae ultrices viverra.

Patron/ Co-Founder
Advocate Mr. Ram Krishna Ghimire
In 1982, B.S, Our Patron Advocate Mr. Ram Krishna Ghimire, after obtaining his license of pleader started serving the local community of Lamjung, on various legal matters, catering to their legal needs. Over the years, he gained a reputation for his expertise in handling civil and criminal matters.
In 1984, Ghimire Law Office was established by Mr. Ghimire. The firm specialized in handling civil and criminal cases, and earned a reputation for its competence and professionalism in the legal field.
In 2009, The Himalayan Lawyers, owned by Mr. Ghimire's successors, took over Ghimire Law Office, inheriting its goodwill, intellectual property rights, and resources. The Himalayan Lawyers started providing legal services to clients, not only limiting to civil and criminal matters but on corporate, commercial and investment issues too.
In 2020, The Himalayan Lawyers transformed into a new legal entity, Himalayan Lawyers & Associates, incorporating as a successor to The Himalayan Lawyers. The firm continued to build on its reputation, expertise, and resources, providing comprehensive legal services to clients in Nepal and beyond. The Firm is well known for its expertise in various legal matter including commercial, financial, laws relating to organisation (NGOs/INGOS), employment laws and has involved in complex commercial litigation and arbitration. The incorporation allowed the firm to expand its offerings and enhance its capabilities, while maintaining the legacy of its predecessors in delivering top-notch legal services to its valued clients.
Our Patron started his Legal Carrer at Lamjung after obtaining his Pleader's License. 
Ghimire Law Office was established by our Patron, the then major area of legal practice was on civil and criminal matters. 
The Himalayan Lawyers inherited Ghimire Law Office and incorporated as sole proprietorship firm.  
Himalayan Lawyers & Associates Pvt. Ltd is incorporated as a successor of The Himalayan Lawyers successing
goodwill, IP rights and resources.
Why Choose Himalayan Lawyers and Associates?
Since we prioritize outcomes. What creates value for you and your business is everything to us. Above all, we want you to benefit from our words.
"Est elit nulla risus a purus faucibus gravida tempus, magnis mauris tellus vitae bibendum faucibus id phasellus rutrum vel non quis pellentesque sem."
"Est elit nulla risus a purus faucibus gravida tempus, magnis mauris tellus vitae bibendum faucibus id phasellus rutrum vel non quis pellentesque sem."
"Elit id pretium, nec sit pretium massa nibh ut cursus auctor ac sociis proin justo, et commodo at maecenas magna."